I";m a big believer in using video as part of your digital marketing program. Over the past three years, we";ve done over 150 videos at PGi and I";ve spoken about our video strategy at many conferences. Not to beat my own drum, but I";m usually speaking to a packed room — and it";s not because I";m a great speaker. It";s because the topic is now extremely relevant to marketers who are trying to find new ways to drive their business in competitive markets.
In this cluttered media landscape, video gives marketers an opportunity to break through and engage customers. Research from DigitalSherpa shows that 80% of site visitors will watch a video, while only 20% will read content. So if your website doesn";t have any videos, you may be missing a big opportunity to tell your story.
Customer Behavior Today
To understand the importance of video in the sales process, we have to think about how customers behave today.
In the past, a sales rep would simply pick up the phone and cold call to introduce a new product or service to a prospect. Today, no one wants to receive cold calls. In fact, if we don";t recognize the number, we just don";t answer. Customers today don";t want to talk to a sales rep unless they are ready.
According to research from Sirius Decisions, they are taking much longer to be ready. Prospects are already about 70% of the way through the buying process before they even think about talking to a sales rep. As a marketer, you have to ask yourself, ";what are they doing that 70% of the time?";
A Google/Compete study shows they";re doing two key things:
First, they";re using search engines to do research (don";t you love how Google does research to tell you that people are using Google?).
Second, they";re visiting company or brand websites to get more information.
That means your website is playing a much larger role in the buying process than it did previously.
I like to think of a website as a virtual sales rep. And, I don";t want my sales rep to be silent. That";s why video really becomes a necessity for our digital presence. It gives us a real voice and allows potential customers to get a true feel for who we are as a company and learn more about our products and services.
Does Video Actually Drive Leads?
Several months ago when I was delivering my video presentation at a conference, someone asked the question: ";Do your videos really drive more leads?";
It was a great question, and at the time I didn";t have a great answer. I restated a lot of the reasons why you should use video and threw out a lot of stats. I talked about all the video views we were getting on PGi.com and the increased time on site we were seeing. But, I really didn";t know if that was translating directly to leads.
After the conference, I decided to put my theory about video to the test. Using Optimizely, we ran an A/B test on one of our product pages with and without videos. My hypothesis was that the page with videos would perform better and drive more leads.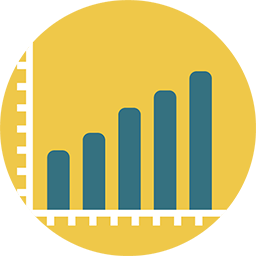 Here";s what we found after 30 days:
The page with videos had a 2.79% conversion rate.
The page without videos only had a 0.47% conversion rate.
In real numbers, we got 65 leads from the page with video and only 11 from the page without video.
That";s a 492% increase on just one single product page! Can videos drive leads? Yes.
It really goes to show you the power of video on your website. It";s much more than a way to engage visitors. It";s a key way you can drive more leads from the traffic you have.
The post Using Video to Turn Website Traffic into Leads appeared first on Vidyard.
Read more: vidyard.com