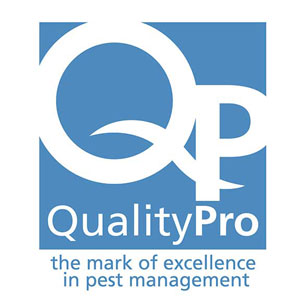 The QualityPro program began in 2004 when the National Pest Management Association";s leadership determined the industry needed to define its own professional standards. In addition to standards, QualityPro promotes accredited companies with cobranding opportunities, marketing guidance and lead generation. This week, the program announced the results of its election of 2020-21 board and officers. The Executive Committee lineup is as follows:
Chair: Jen McCauley, McCauley Services
Treasurer & Vice Chair: Andrew Feldstein, Assured Environments
Secretary: Susan Hare, Thrasher Termite & Pest Control
The 2020-21 Board of Directors is as follows:
Judy Black, BCE, Rollins Inc. (also a Pest Management Professional Ask the Expert columnist and a 2019 PMP Hall of Famer)
Ken Bowman, Terminix International
Carl Braun, Quality Pest Control
Kevin Burns, Arrow Exterminators
John Cooksey, McCall Service, Inc.
Mark Davidson, ACE, Pestech-Pest Solutions
David Fisher, Rentokil North America
Scott Fortson, Terminix Service Inc.
Nicholas Holland, Peregrine General Pest Control
Tom Jarzynka, ACE, Massey Services
Bobby Jenkins, ABC Home & Commercial Services (also a Pest Management Professional ABCs of Growth columnist)
Jeff King, The Pest Rangers
Kevin Lemasters, ACE, EnviroPest
Steve Lum, Slug-a-Bug
Mike Panichi, Platinum Pest Solutions
Kurt Scherzinger, ACE, Scherzinger Pest Control (also a Pest Management Professional Editorial Advisory Board member)
Scott Steckel, Plunkett's Pest Control
Dominique Stumpf, CMP, CAE NPMA
Alfred Treleven, Sprague Pest Solutions
Bowman, Braun and Steckel are new additions to the Board. In its news release, QualityPro thanked outgoing Board members Chris Gorecki (Rollins); Jason Wick (Guardian Pest Solutions); and Adam Witt (Witt Pest Management) for their dedication and service to the industry.
The post QualityPro announces 2020-21 board lineup appeared first on Pest Management Professional.
Read more: feedproxy.google.com